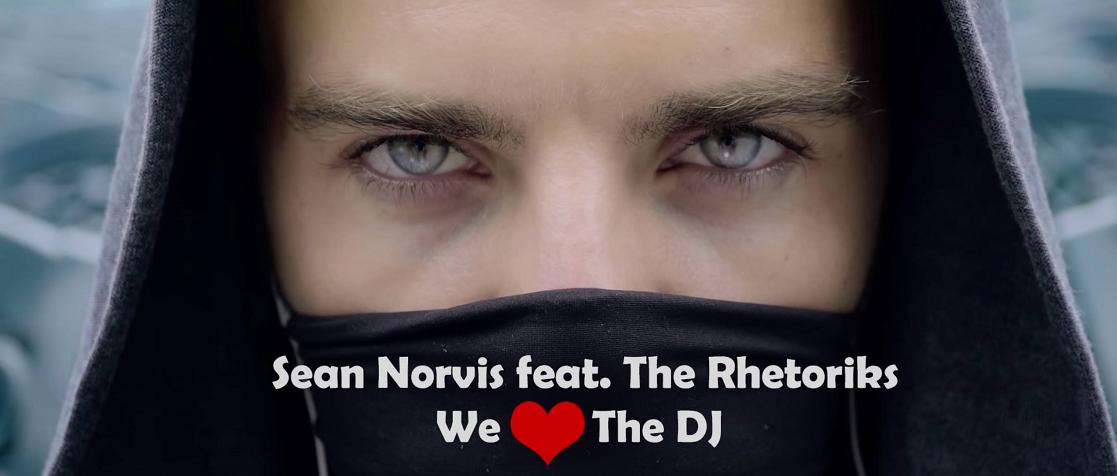 Sean Norvis lanseaza o piesa-manifest dedicata publicului din cluburi, care de foarte multe ori exclama ca "We Love The DJ".
DJ-ul si producatorul din Timisoara reuseste de fiecare data sa cucereasca publicul cu mixurile caracterizate de sunete balearice si ritmuri vibrante, cum este si cazul noului single – "We Love The DJ". 

Piesa "We Love The DJ" (feat. The Rhetoriks – Elle si Jay) este extrasa de pe albumul de debut "The Way I Feel", material discografic sustinut de catre Paul Oakenfold, Ferry Corsten, Geo Da Silva, DJ Antoine, Mr. Pit, Dave 202, Roger Shah, Pedro Del Mar, JJ Mullor, Sam Divine, Ricky Castelli, Steve 'Butch' Jones, Sergio Matina, Cristian Poow, Joe Bermudez si multi altii.
Sean Norvis este un producator de deep-house, tech si balearic house, originar din Timisoara. A lansat numeroase proiecte si colaborari, dintre care mentionam "Ibiza Feelings", "Beautiful love (feat Seepryan & Justine Berg) si "The Way I Feel" (albumul de debut), pe care exista track-uri in colaborare cu Geo Da Silva, Irina Florea, Madelin Zero si multi altii.
Pe langa activitatea din zona clubbing, artistul a pus si bazele unui live act & band, impreuna cu Alexandra Mitroi, semifinalista Vocea Romaniei.
Sean Norvis feat. The Rhetoriks – We Love The DJ (Official Video)