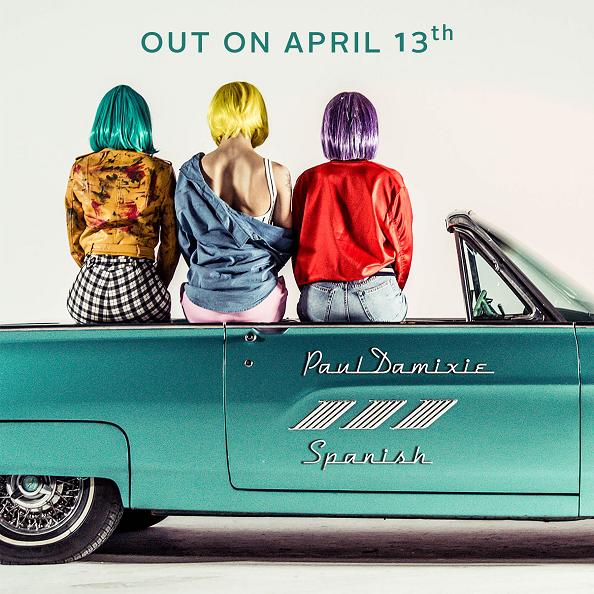 Paul Damixie lanseaza "Spanish", un mix pop-dance, care are toate sansele sa devina un hit estival de clubbing. "Succesul pe care l-a avut piesa "Get Lost" a fost un impuls urias pentru mine.
Mi-a demonstrat ca se poate si ca sunt pe drumul cel bun cu ceea ce fac.
Pentru noul single, "Spanish", am sperante foarte mari. E o piesa care mie imi da un vibe foarte bun si sper ca lucrul asta sa il simta toata lumea," spune Paul Damixie.
Lansat anul trecut, single-ul "Get lost", a fost in topul cautarilor din Shazam Romania si Rusia si s-a viralizat pe Spotify in Statele Unite ale Americii, unde are in prezent aproape 7 milioane de streamuri.
Spania a fost si ea cucerita de catre artist, unde single-ul a intrat in top 10 in playlist-ul Maxima FM, unul dintre cele mai populare radiouri de muzica dance din tara. Mai mult decat atat, dupa ce a fost ascultat la "Global Show", emisiune difuzata in 12 tari, printre care Columbia, Mexic si Republica Dominicana, Paul Damixie a mixat "Get Lost", in premiera la festivalul "LOS 40 PLAYAPOP", unul dintre cele mai mari evenimente muzicale din Spania.
Paul Damixie este producator, remixer şi DJ. Cu un feeling extraordinar pentru remixuri, el este cel care a transformat hit-ul lui Adele, "Hello" – https://www.youtube.com/watch?v=sMrQNHqnbDA – intr-un adevarat imn house, ce a devenit cunoscut in intreaga lume.
Acesta i-a adus premiul pentru cel mai ascultat remix in 2015 in Statele Unite ale Americii – iHeart Radio 2016 (Remix of the Year). Ultimul remix facut de artist este pentru single-ul semnat de Smiley, "De unde vii la ora asta".
Paul Damixie a facut parte din unul dintre cele mai de succes proiecte din Romania – Radio Killer, care a reusit sa cucereasca industria muzicala locala si internationala cu hit-uri precum "Voila", "Be free" sau "Lonely Heart".