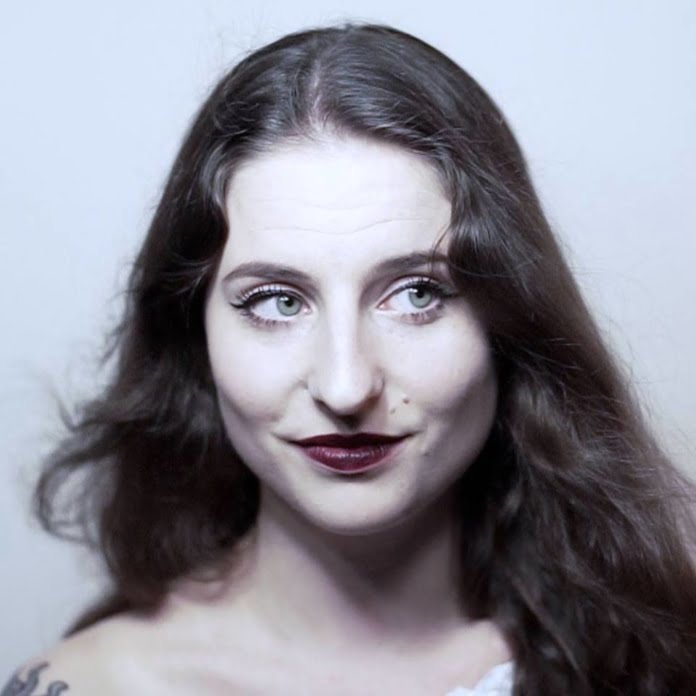 Anna Murphy (ex-Eluveitie) a participat cu melodia "Through It All" la albumul tribut "Back to Life – A Tribute to Goodbye to Gravity". Melodia a fost inregistrata, mixata si produsa de Anna Murphy la Soundfarm Studios, masterizata de Luculescu Alin Gabriel si poate fi ascultata la linkul de mai jos:
Anna a declarat: "Through It All" este un cantec fantastic, mi-a placut foarte mult sa ii inregistrez o versiune cover. Melodiile si armoniile se potrivesc perfect stilului meu si ma bucur ca am putut face parte din acest proiect. Pe de alta parte, cu greu imi gasesc cuvintele pentru a vorbi despre ce s-a intamplat in Clubul Colectiv.
Cand am citit despre tragedie tocmai terminasem un turneu in care am cantat exact pe acea scena, inca imi amintesc perfect cum arata totul si cum a decurs spectacolul. Gandurile mele se indreapta catre toate victimele, supravietuitorii care inca se recupereaza, catre familiile si prietenii lor. Sper ca toti sa isi gaseasca pacea interioara si forta de a merge mai departe."
In data de 28 octombrie a fost lansat albumul Back to Life – A Tribute to Goodbye to Gravity, proiect ce contine melodii Goodbye to Gravity reinterpretate de mai multe trupe romanesti si straine. Proiectul este unul caritabil, profiturile rezultate fiind donate catre membrii si familiile GTG, precum si catre victimele Colectiv.
Acesta poate fi gasit in magazinele Carturesti, Humanitas, Muzica, precum si online pe eMag.ro si Getmusic.ro (http://smarturl.it/BackToLife-Tribute). Deasemenea, comenzi din afara Romaniei se poat face aici: http://smarturl.it/TributeGTG-PHD.
 Albumul poate fi ascultat sau descarcat in format digital de la acest link: https://UMR.lnk.to/BackToLifePR
Tracklistul complet al albumului este urmatorul:
01 – Cruadalach (Cehia) – Waking Up
02 – Outbreak (Romania) – Unusual Suspects
03 – Changing Skins (Romania) – Vanishing Point
04 – Nightshadows Lament (cu membri din My Dying Bride, Tristania, Apoptygma Berzerk, Mortiis, Hellbound Hearts si Green Carnation) – Horizons
05 – Stonelight feat. Toni Dijmarescu (Romania) – I Won't Wait
06 – Anna Murphy (ex-Eluveitie – Elvetia) – Through It All
07 – Bruma (Romania) – Between the Tides
08 – Bedårande Barn (Suedia) – Back to Life (acoustic)
09 – Days of Confusion & Vița de Vie (Romania) – The Day We Die
10 – News from Nowhere (Romania) – Shadow Puppets
11 – Wind Rose (Italia) – Atonement
12 – Sequence (Serbia) – Four Minutes of Rage
13 – Matricide (Israel) – Rise From the Fallen
14 – L.O.S.T. (Romania) – Heed the Call
15 – Bucium (Romania) – What If
16 – Mindcage Escape (Romania) – This Life Is Running Out
17 – Spaceman (Goodbye To Gravity Version) – cover Babylon Zoo
Contact Anna Murphy:
www.facebook.com/annamurphyofficial
Contact U Rock / Universal Music Romania:
www.facebook.com/uRockmusicpage
Goodbye to Gravity:
Youtube: www.youtube.com/goodbyetogravity, www.youtube.com/GoodbyeToGravityVEVO
Facebook: www.facebook.com/goodbyetogravity
Web: www.umusic.ro/goodbyetogravity